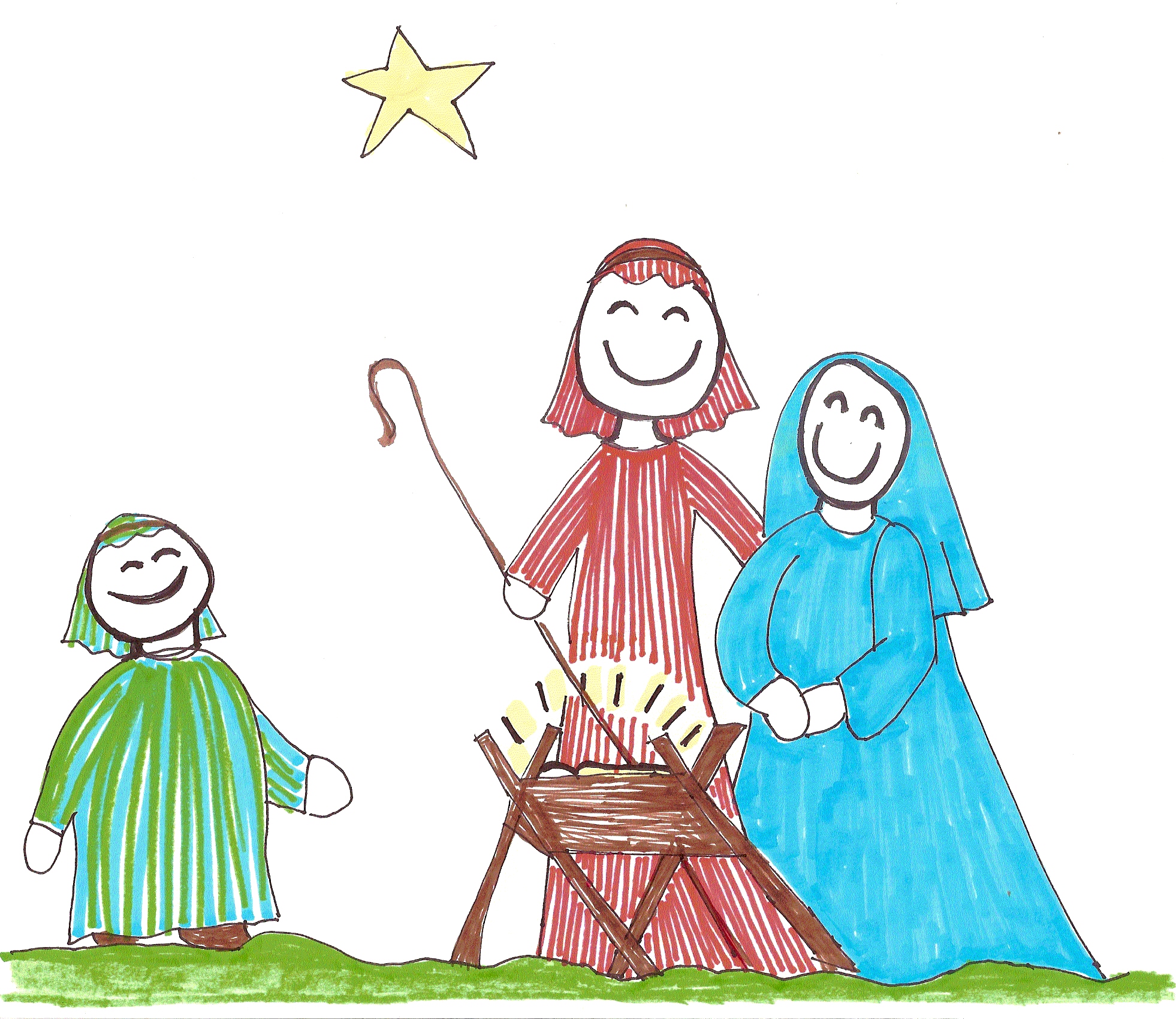 December 17 – Sunday School Nativity
When the Sunday School class had finished singing, "Silent Night", they were told the story of the Nativity.  The children were asked to make a drawing of the scene as they thought it might look.  After a little while, the teacher passed among them to see how they were doing.  She stopped at one little boy who had nearly finished.  The teacher complimented him on his drawing of Joseph and Mary and the baby in the manger, but noticed a fat roly-poly figure set to one side.  "Who is that?" she asked.
"It's round John Virgin," the boy replied.