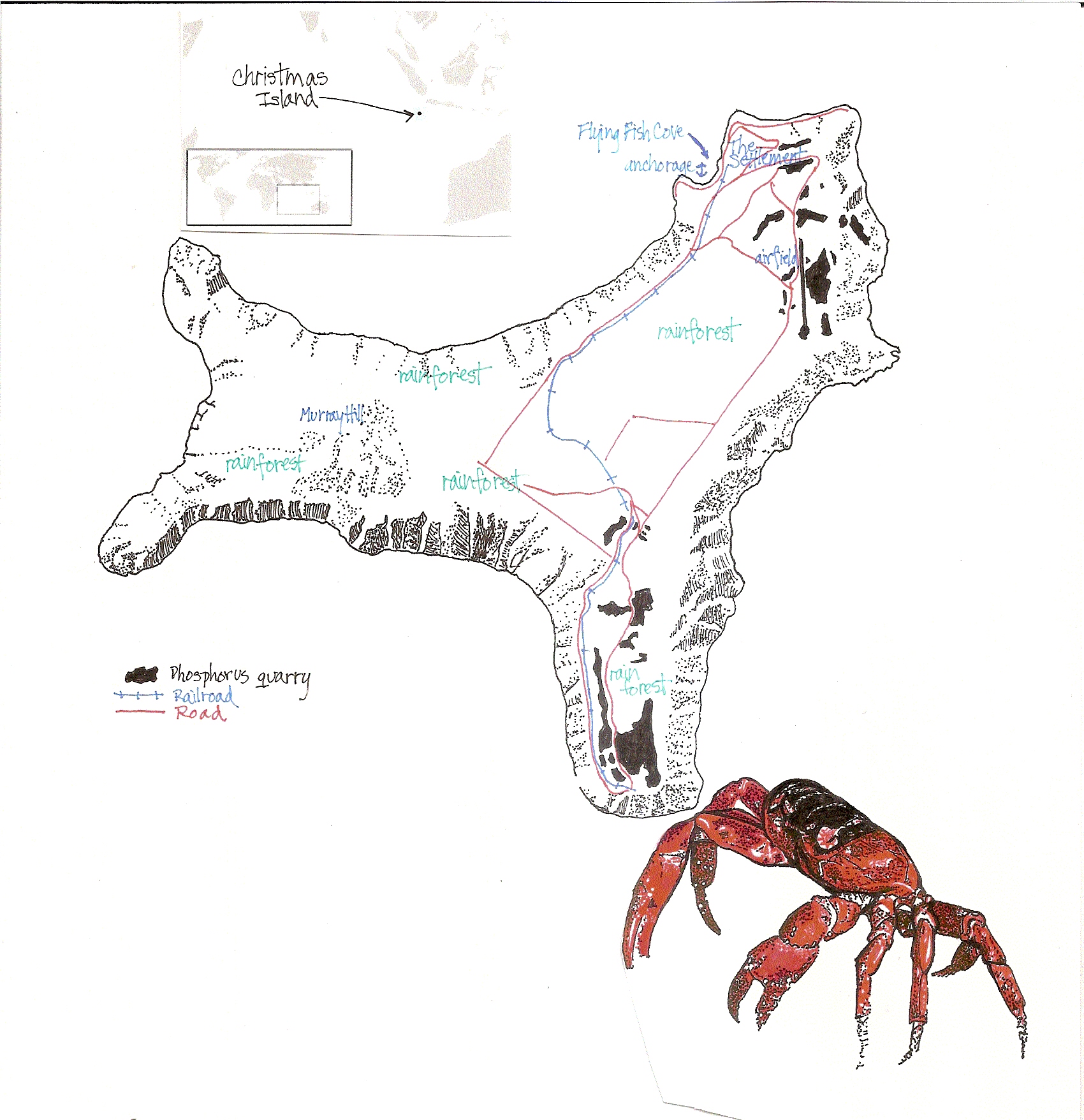 December 15 – Christmas Island (Australia)
The Territory of Christmas Island is a territory of Australia in the Indian Ocean.  Captain William Mynors of the Royal Mary, a British East India Company vessel, named the island when he sailed past it on Christmas Day in 1643. The island is the flat summit of an underwater mountain which rises more than 14,800 feet. Its height above the sea is upwards of 984 feet.  The mountain was originally a volcano and most of its surface rock is limestone accumulated from the growth of coral over millions of years. Its annual red crab mass migration (around 100 million animals) to the sea to spawn has been called one of the wonders of the natural world and takes place each year around November.  Steep cliffs along much of the coast rise abruptly to a central plateau. The island of 52 square miles is mainly tropical rainforest of which 63% is an Australian National Park. The 135 plant species found at Christmas Island include at least 18 which are found nowhere else.
This Christmas Island is not to be mistaken for the Christmas Island located in the Pacific Ocean (Kiritimati), south of the Hawaiian Islands.  That island was discovered on Christmas eve of 1777 by Captain Cook.
Other Christmas Islands include:
1. Christmas Island, Nova Scotia, a community on Cape Breton Island
2. Christmas Island, one of the New Year Island Group off north-west Tasmania
3. Kiritimati, also called Christmas Island, an island of Kiribati in the Pacific Ocean
4. Little Christmas Island, one of the Schouten Island Group off eastern Tasmania